Santa Barbara and Central Coast Vineyards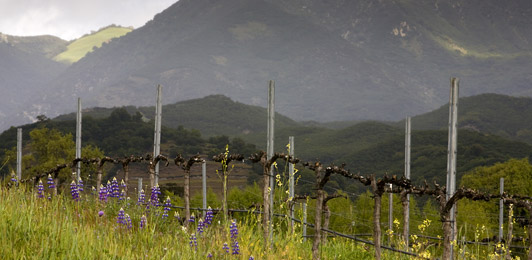 We source from multiple vineyard sites throughout the Central Coast, with a focus on Santa Barbara vineyards. We source our Conway Reserve Syrah from the White Hawk Vineyard in Los Alamos, our Pinot Noir from the Rancho La Vina Vineyard in the Sta. Rita Hills, and our Cabernet Sauvignon and Merlot from the Star Lane Vineyard in the Happy Canyon of Santa Barbara. Our Chardonnay comes from the White Hills, also in Santa Barbara County.
A little farther north, one particular site in Arroyo Grande provides multiple vineyard sites, differentiated by topography, soils and microclimates. We source our Syrah, Grenache and Zinfnadel for our Special Barrel Program from a dry-farmed vineyard site there which is at an elevation of 1,200 feet. The climate is moderated by the nearby Pacific Ocean. The warm sunny days and cool nights are ideal for growing balanced fruit with intense flavor.
The soil there is exceptional. Evolved from ancient sea beds, the soils abound with fossilized sea shells—an attribute shared by some of the world's great vineyards. Wine making begins in the vineyard and we select our vineyard sources to maximize the quality of fruit regardless of yield.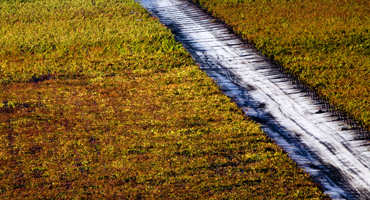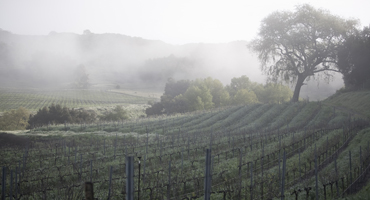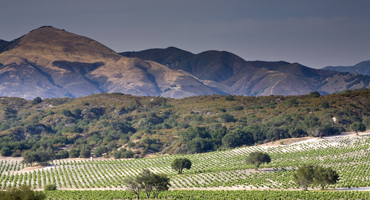 Potrero Vineyard
Name: Named after the Spanish word for "hidden pasture", Potrero nestles in a bowl atop a mountain ridge.
Total Acreage: 70 acres
Varieties: Zinfandel, Syrah, Grenache, Mourvèdre, Counoise
Elevation: 1,000 foot elevation
Irrigation Type: Dry Farmed (no irrigation)